For the participants of the Encuentro Milonguero "Noches de Verano" from August 06- 08 there is no entry fee for the "Warm Up" -Milonga.
To the warm up Milonga Thursday August 5, also guests who are not participants of the Encuentro are very welcome. Price for guests: Euro 20,- (Beverages included)
You have to be vaccinated or recovered for participation! (proof this at the welcome desk). Additional PCR TEST is recommended.
Please notice: observance of the codigos, Mirada and Cabeceo, dancing in close embrace, eye contact to the dancers when you enter the dance floor .. are necessary.



Our WarmUp Milonga DJ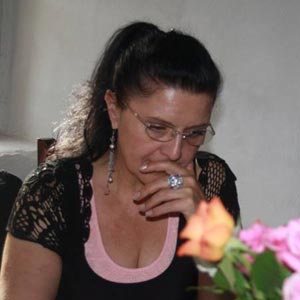 DJ Lilijana Maric (SLO)
13 years ago Lilijana started to know and to love Argentine Tango and traditional Tango music.
Inspired by her travels to Buenos Aires she became interested in DJ-ing 11 years ago. The colourful intercultural roots of her family (from Slovenia, Serbia, Hungary and Uruguay) are reflected in the way she is playing music. Her main objective during a Milonga is to create pleasant energies with her choice of music.
With her spontanous and lively choice of music Lilijana already touched the hearts of dancers at milongas and encuentros in Austria, Slovenia, Italy, Hungary and Germany.
DJ Lilijana Maric in Facebook